Most Sundays during the summer season (July - August), you are invited to join the Summer Singers in the choir loft to lead worship. This is great way to serve our church as our Sanctuary Choir takes a much-deserved break during the summer months. There is no rehearsal commitment required other than coming to church a little early on Sunday... PLUS, you don't have to wear a robe. Music selections will be familiar and easily learned.

If interested, please sign up below. Although not required, Tim appreciates knowing ahead of time who will be present so that appropriate music can be selected. Please meet in the choir room at 9AM to learn an anthem that will be sung during the 10AM service.

Sundays marked "SOLO" will not require a Summer Singers choir.

SCHEDULE OF ANTHEMS: Coming Soon
July 7: SOLO
July 14:
July 21: How Deep the Father's Love for Us
July 28: Amazing Grace (arr. John Ness Beck)

August 4: How Beautiful (arr. Tom Fettke)
August 11: Savior, Like a Shepherd Lead Us (arr. Fred Bock)
August 18:
August 25:

​September 1:
---
Powered by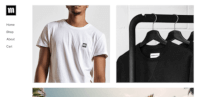 Create your own unique website with customizable templates.